Well, it's a time for choosing.
When I cast my vote for President, I will be voting for a conservative Republican whose agenda I believe in, whose commitment to liberty is beyond doubt and whose grasp of the issues and ability to work with GOP House and Senate members would serve the party and more importantly America, well.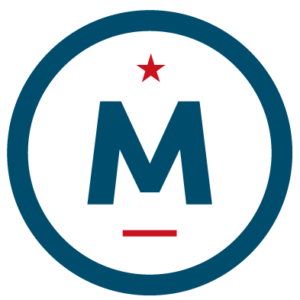 I am going to vote for Evan McMullin.
I am not 'done' with the Republican Party. Rather, I remain committed to the Party of Lincoln. And Reagan. And Thompson. And Walker. And Schimel. And Vukmir. And Kooyenga. And Hutton. And, me.
The most important race for Wisconsin conservatives and moderates this fall is the re-election of GOP United States Senator Ron Johnson. But when it comes to the Presidency, the GOP's official nominee is so woefully deficient, I've looked elsewhere.
And I was #NeverHillary decades before I was #NeverTrump.
Fortunately, I do not have to settle for the lesser of two evils.
I can, and will, be voting for Evan McMullin.  That's where I stand.
If you want to know more about where he stands, check out his page.
Disenchanted Republicans in Wisconsin must still vote this fall. They cannot stay home, it would be devastating to Senator Johnson's prospects. McMullin gives them an opportunity to cast a vote for President they can be proud of. The two major party candidates are ignoring issues of concern to Millennials. McMullin gives them an opportunity to cast a vote for a candidate who addresses their needs. Independents who are sick of the fact-free campaign being run by the two major parties have a viable and respectable candidate in Evan McMullin.
Trump 'shook things up' by being vulgar, petty and devoid of fidelity to conservative principles. McMullin shakes things up in a way we can respect, be proud of, and be a part of. McMullin outlines principles around which we can rally.
Our basic rights are God-given.
We honor our Constitution.
Government power must be separated and balanced.
Our leaders must be honest and wise.
We share responsibility for service and civic duty.
Our leaders must be fiscally responsible.
Government must promote a free market.
We must help people in poverty to overcome it.
We must protect life from birth to natural death.
National defense is a primary federal government responsibility.
All Americans should have access to affordable, quality health care.
Our 2nd Amendment rights must be protected.
Healthy immigration is important to our future.
Binary choices are so 20th Century!
In the Primary I said I believed Wisconsin was better than Donald Trump. I still believe that. A strong showing by McMullin here helps lay a foundation for a strong Republican Party based not on a cult of personality, but rather on the ideas and principles of Paul Ryan, Scott Walker, James Sensenbrenner and other common sense conservatives whom I've been proud to support and work for over the years.
In the coming days I will share with you the steps you can take to write in his name on ballots in Wisconsin.
It is a time for choosing. I choose Evan McMullin.
---
Evan McMullin was born in Provo, Utah on April 2, 1976, to David McMullin, a computer scientist, and Lanie (Bullard) McMullin.

He graduated from Auburn High School in Auburn, Washington, and earned a Bachelor's degree in International Law and Diplomacy from Brigham Young University (BYU) and a Master's of Business Administration from The Wharton School at the University of Pennsylvania.

Evan served as a Mormon missionary in Brazil and Volunteer Refugee Resettlement Officer in Amman, Jordan, on behalf of the United Nations High Commissioner for Refugees.

On September 11th, 2001, Evan was in training at CIA Headquarters in Langley, Virginia. He completed his training and repeatedly volunteered for overseas service in the Middle East, North Africa and South Asia, spearheading counterterrorism and intelligence operations in some of the most dangerous places on earth.

Having completed his CIA service, in 2011, McMullin transitioned to the Investment Banking Division at Goldman Sachs in the San Francisco Bay Area, where he worked with companies in several industries, including technology, energy, consumer goods, biotech, industrials and real estate on capital raising projects and mergers and acquisitions.

In 2013, McMullin joined the House Committee on Foreign Affairs as a senior advisor and later became the chief policy director of the House Republican Conference.

He declared his candidacy for President of the United States on August 8, 2016, saying "In a year where Americans have lost faith in the candidates of both major parties, it's time for a generation of new leadership to step up. It's never too late to do the right thing, and America deserves much better than either Donald Trump or Hillary Clinton can offer us. I humbly offer myself as a leader who can give millions of disaffected Americans a better choice for President."