Donald Trump's rallies have been impressive. Hillary Clinton can't draw flies.
Clinton is limping to the finish line, and there appears to be a Trump surge.
So, where are we headed?
I detail my predictions, here:

Here is a look at my Electoral College map (Courtesy of www.270towin.com)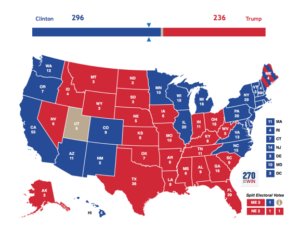 And here are the best and worst case scenario for the GOP nominee, in my opinion.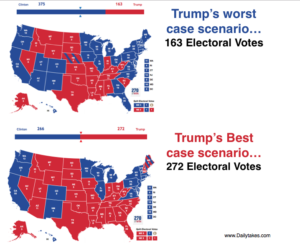 So, I've made my predictions. Share yours. What did I get right? What did I get wrong?
Have any intel from a cousin in Oklahoma or an old college roomie in Maryland? Comment, below.